Simply change
Hiking and back by bike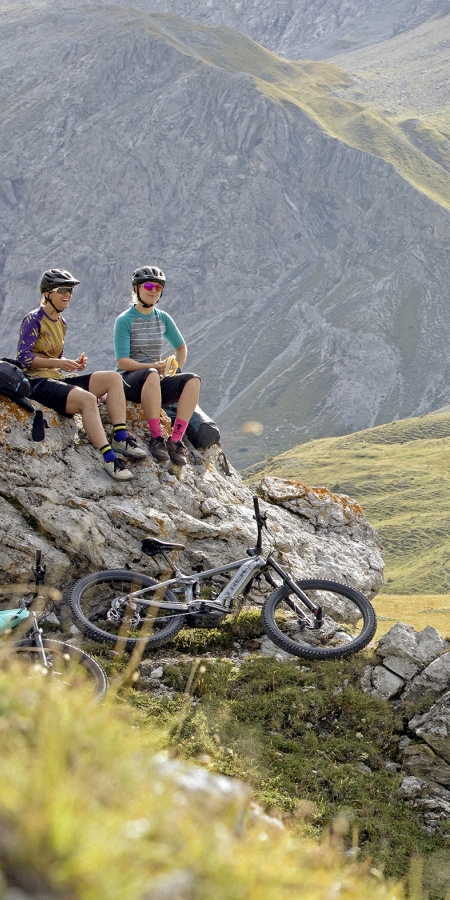 After the long hike through the Val Mora or the descent from the Lai da Rims, you can comfortably whiz back down to the valley through the Val Vau on a mountain bike! At the Alp Sot alpine hut in Val Vau, bikes are available for the return trip to the valley.
Price
Per bike CHF 15.-, family price 35.- (for a family of 4), each additional bike 6.-.
Registration
Register at hike-and-bike.thebikepatcher.com and collect the key from the bike shop «The Bike Patcher» in Müstair by 6.30 pm the day before. Groups are requested to register in advance. 
Procedure
With the numbered key, collect your bike from the stable at the Alp Sot alpine hut in Val Vau and return it to the bike shop with the key after the return journey.
Please note
You must bring your own helmet or hire one; be sure to close the Alp Sot stable door and fence; do not leave any rubbish behind.