The look back
Museum 14/18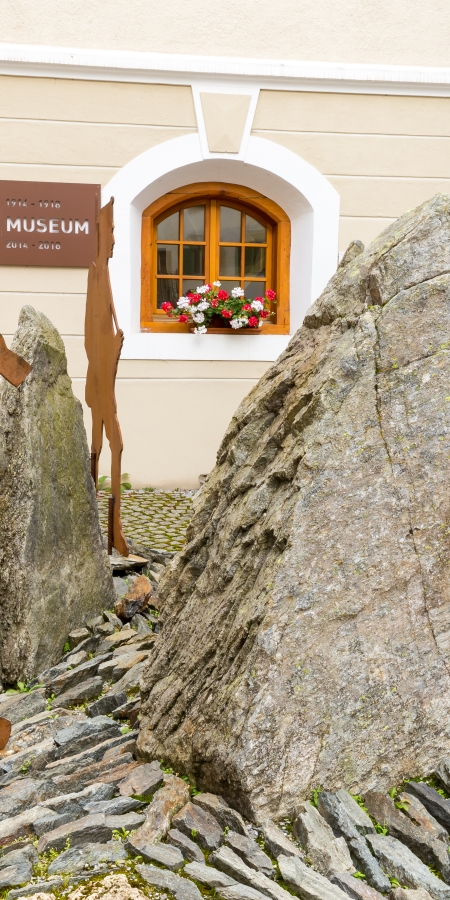 During the First World War, soldiers of three armies faced each other on the Stelvio Pass and the Umbrail Pass, traces of which can still be found on site today. The exhibition provides a lot of background knowledge about the border occupation from 1914 to 1918.
During the First World War, Austrian and Italian mountain soldiers fought each other on the Stilfserjoch, along the so-called «front in rock and ice». To maintain neutrality, Swiss soldiers were also ordered to the border. However, the Swiss soldiers were no longer spectators of the conflict and instead exchanged chocolate for salami. Switzerland lost two soldiers in the process: One was killed in an avalanche, the other watched the war of the Austrians and Italians, but stood a little too far in front.
The Museum 14/18 uses pictorial documents and props to convey both the living conditions of the soldiers and the views of the countries involved at the time. The centrepiece of the exhibition is a large-scale relief with military buildings on a scale of 1:10,000. The museum is also recommended as an informative starting point for hikes along the «Military History Hiking Trails» on the Umbrail Pass and the Stilfserjoch.