Preserve cultivated land
Landscape conservation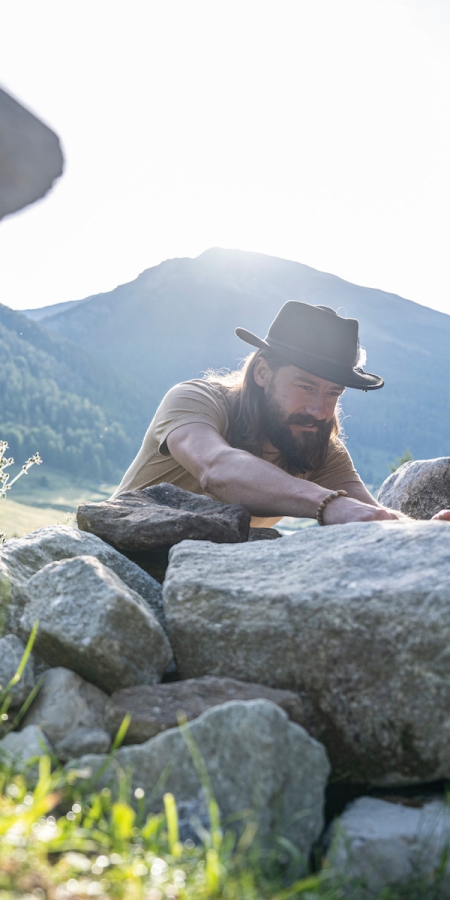 The cultural landscape in Val Müstair has been shaped by human use and needs. How we shape this landscape in the future should not be left to chance. That is why we actively engage with the past and consciously help shape our living space.
Historic traffic route to the Trilingual Peak
The historic road from the old customs house on the Umbrail Pass to the Dreisprachenspitze was built during the First World War and is now considered a historic trail of national importance. The path is a masterpiece of construction engineering and unique in the region in this design. Erosion has taken its toll on the path in recent years and it is urgent that it be repaired. The nature park has launched a project to renovate this historic traffic route in order to preserve this unique cultural monument. Today, the path is also important for tourism, not least because it is used as a hiking trail.
Historical traffic route between Punt Lü and Lüsai
Between Punt Lü and Lüsai there is a terrain chamber with terraced farmland, dry stone walls and hedges. This terrain chamber seems to have fallen out of time and was hardly touched during the overall melioration, which was carried out in the Val Müstair from 1968 to 2008. As a result, a unique showcase of the time before the melioration has been preserved. The historic traffic route through this valuable cultural landscape is being restored by the nature park and included in the hiking trail network of the Val Müstair municipality. In this way, a separation of use between hikers and bikers can be achieved on the one hand, and at the same time the terrain chamber can be gently opened up for local recreation.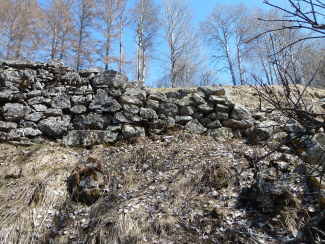 Participate and coordinate
The nature park participates in projects with spatial impact and contributes its expertise to statements. Examples of this are the hiking and biking concept of the Val Müstair municipality, the forest development plan or the regional spatial concept. The nature park is also a platform for coordinating various activities in the field of nature and landscape and for networking various actors from different fields.