In the midst of imposing mountains
Ski touring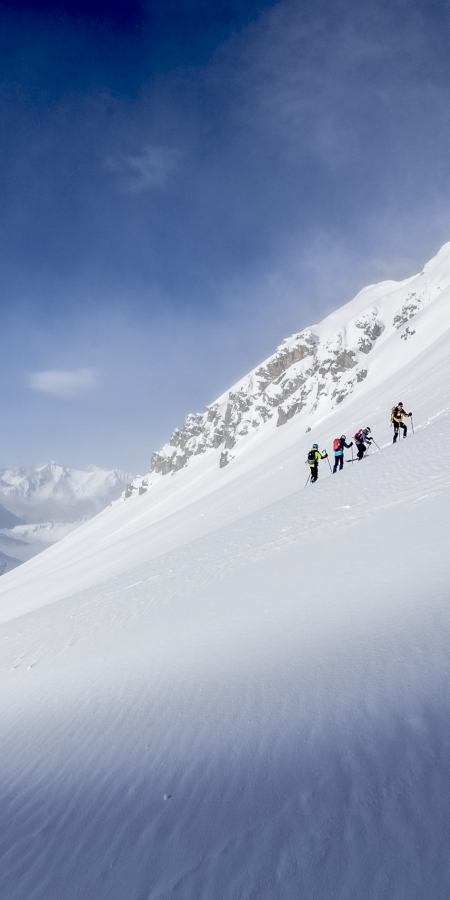 The Val Müstair is predestined for ski tours: imposing mountain scenery, guaranteed snow and the unique and unspoilt nature in the UNESCO biosphere reserve. Let us inspire you for your next ski tour in Val Müstair.
Diverse
The ski tour offer
Those who like ski tours will get their money's worth in Val Müstair. A multitude of tour options through snow-covered side valleys up to the surrounding mountain peaks. Let yourself be inspired by the offers. The ski tour experts are happy to introduce you to the natural beauty in and around Val Müstair.
For carefree ski tours
Helpful information
Tours in the winter mountains involve risks. Away from secured pistes and paths, you are on your own responsibility. This requires sound training and appropriate equipment, including avalanche emergency equipment. Find out about the weather and avalanche danger before every tour.
For inspiration
People and stories
The experienced ski tourer Daniel Pitsch knows the area like no other: he is the manager of the nearby ski lifts, in summer his cows graze in the area and in autumn this is his favourite hunting ground.