Design stone by stone
Building culture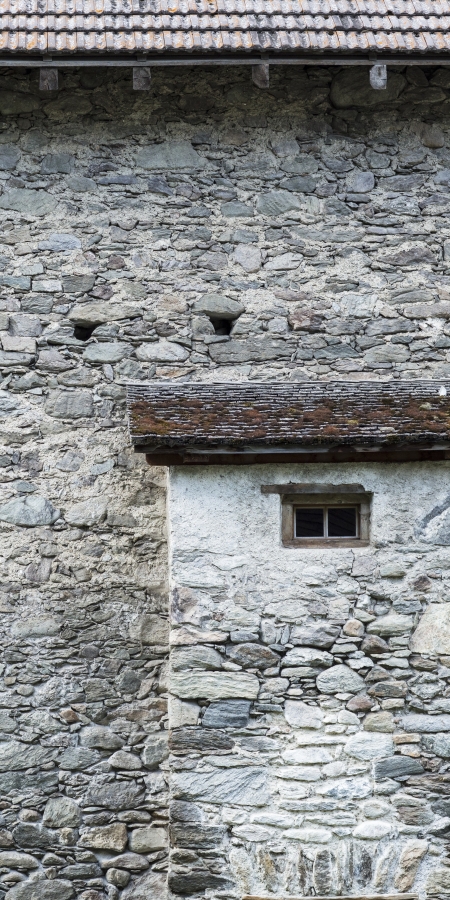 Val Müstair has a valuable cultural landscape, village centres of national importance, structures that have grown over centuries, and craftsmen who can develop them further. All this makes building culture an important nature park project.
Do you know «Crusch»? It is no coincidence that this particular location above Sta. Maria was named with the Rhaeto-Romanic word for cross. Because from there you can perfectly recognise the cross shape of the village. This has formed along the traffic routes. Coming from the Ofen Pass, the route runs from west to east in the direction of South Tyrol. The route over the Umbrail Pass into Valtellina runs south. The northern arm of the same axis orients itself along the Muranzina stream, where the old sawmill once stood and the old mill still stands. Due to its cross shape, the historic village centre and a valuable cultural landscape, Sta. Maria - just like Müstair - is listed in the Federal Inventory of Swiss Sites Worthy of Protection (ISOS).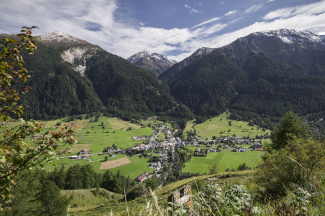 The townscape worth protecting
In summer, the village centre of Sta. Maria is choked with traffic. Vehicles travelling either towards South Tyrol or over the Umbrail and Stelvio passes clog up the village centre where cars cannot cross. Traffic has always been important for Val Müstair, but in its current form and mass it pushes people out of the village area. A bypass is to be built to remedy the situation. The Nature Park's Building Culture project is intended to help develop ideas for this. How can the bypass be designed without affecting the valuable cultural landscape? How can the typical cross shape of the village be preserved? How can the inhabitants use the reclaimed village space again? What does this mean for the old houses in the middle of the village centre? Such questions are to be dealt with in depth.
Renovation of the youth hostel
The Chasa Plaz Youth Hostel is housed in a «Susthaus» - a former guesthouse and warehouse – dating back to 1537. The building needs to be renovated, but the municipality of Val Müstair, as the owner, does not have the money to do so. The Baukultur project is looking for solutions to renovate the youth hostel and lead it into the future. It is important to involve local businesses in this process. Sustainable ideas are to be developed together with local experts. The nature park brings architects and craftsmen together to rethink existing techniques and to consider how to intelligently use and renovate the historic building fabric.