As long as the battery lasts
Rent an e-bike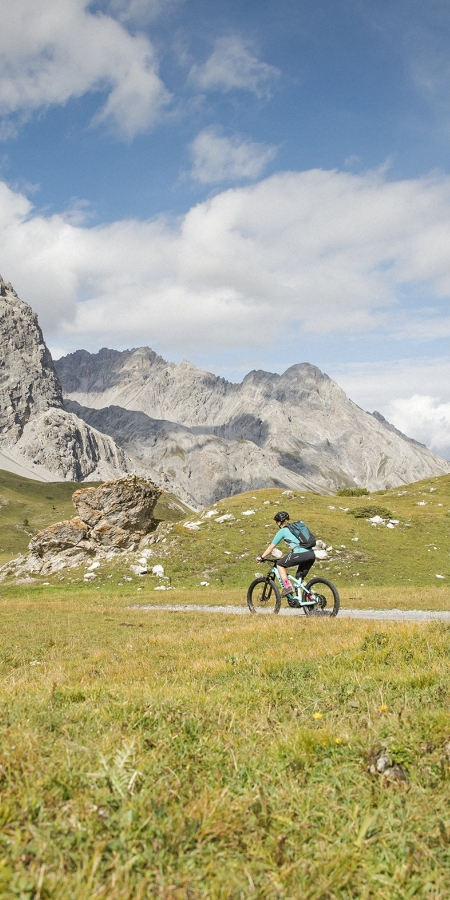 Together with various accommodation establishments, the Nature Park has set up a total of nine e-bike rental stations in the valley. This way, locals and guests can explore the Biosfera Val Müstair comfortably and with little effort on an e-bike.
Rental stations and routes
In collaboration with the «Ride La Val» trail school in Müstair, suitable routes have been worked out for our e-bike fans, while the bike shop «Inn-Bike» expertly looks after the maintenance of the e-bikes. The bikes themselves can be rented at nine rental stations throughout the valley: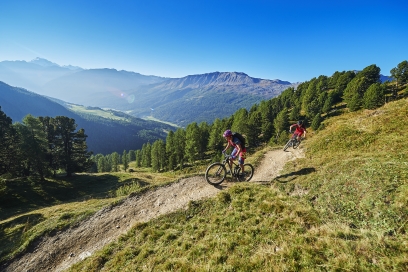 The Ride La Val trail school is a true institution. The passionate bikers put their heart and soul into it and are happy to show you the most beautiful trails in Val Müstair.
The environmentally friendly alternative
The goal of the e-bike project is to make locals and guests aware of the e-bike as an attractive and climate-friendly alternative to the car - not only during holidays, but also in everyday life. It is well known that e-bikes are more environmentally friendly than motor vehicles, as long as the battery is charged with green electricity. It is therefore not surprising that the e-bikes in Val Müstair are charged 100% with electricity from renewable sources. In addition, the e-bike has other advantages such as noise reduction, small space requirement, healthy movement, flexibility and of course riding fun.