#miavalmüstair
The Val Müstair very personal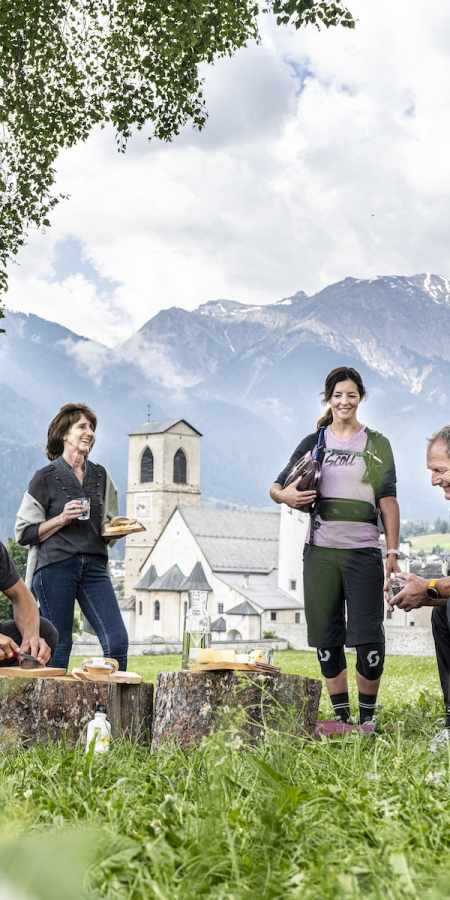 The Val Müstair – a feeling of peace, serenity and pure nature. People from our region tell us what Val Müstair means to them personally. But what is the Val Müstair for you? Take part now and win!
What is the Val Müstair for you? The unspoilt nature, the numerous activities, the picturesque villages or simply the remoteness of Val Müstair? We want to know what convinces our Val Müstair fans. Tell us via a video or picture/text message what Val Müstair means to you and, with a bit of luck, win a Val Müstair voucher.
This ist how it works:
Upload your personal message by 31 August 2022 or use the hashtag #miavalmüstair on Instagram in a new post and tag us @valmuestair.
An internal jury will select the winners from all the messages submitted, who will receive a Samnaun voucher worth CHF 500 (1st place), CHF 200 (2nd place) or CHF 100 (3rd place).
A best of gallery of the submitted videos will be published on social media.
Your uploaded messages will only be used in connection with the communication of this competition (e.g. image flow on this page, social media) and not for any other purpose. Your name and email address will not be stored in our database and will only be used to contact you in case you are notified of a win.