For a wild Val Müstair
Jon Gross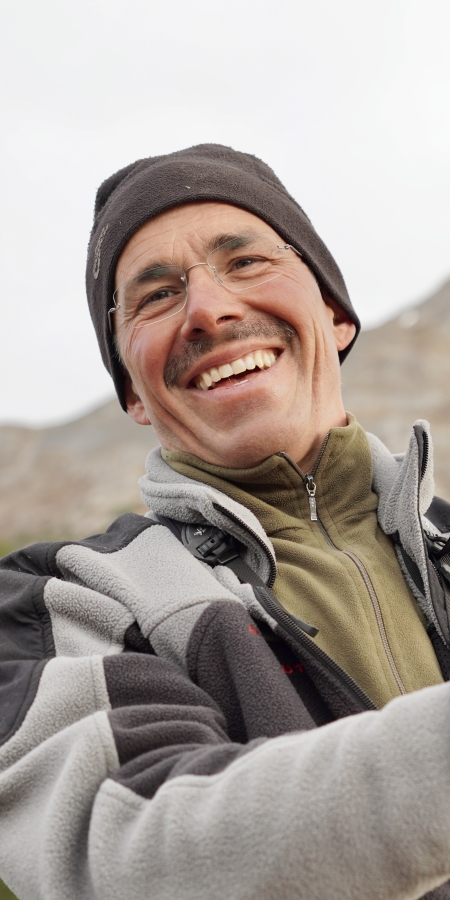 As a gamekeeper, Jon Gross monitors, regulates and coordinates the populations of wild animals in the Biosfera Val Müstair. We accompany him for a day in his work.
As a gamekeeper in Val Müstair, Jon has the challenging task of balancing the needs of wildlife and the interests of humans. The job of a gamekeeper is a very versatile task that never ends. It is precisely this unpredictable component of his job that Jon finds exciting. You often have to react to unplanned incidents and be able to act flexibly. This makes the work varied and no two days are the same. "I don't mind getting up early in the morning or going out at night. You are partly rewarded with a unique atmosphere of the natural landscape," Jon explains with a laugh.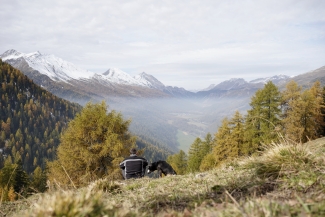 Holiday Tip «Game Watching»
A wild animal needs much more energy to escape in winter, as progress in the snow is more strenuous and the low temperatures gnaw away at energy reserves. It is therefore important that wildlife rest zones are respected to avoid animals being unnecessarily startled by humans and driven into flight. «Many guests are not aware of this problem,» Jon explains, «so I would also like to sensitise guests to this issue during wildlife observations. I am particularly pleased that whole school classes book this offer again and again. Out in nature, the behaviour of wild animals and their challenges can be impressively demonstrated.»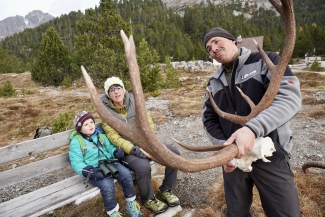 Protection of the wildlife
The number of fallen wild animals - animals that die without external influence, for example due to disease, hunger or cold - varies depending on the season. Harsh winters result in many animals falling victim to the harsh climatic conditions. If, on the other hand, the winters are mild, sick animals also survive, which can become a problem. Tracking down sick animals is an important part of his job. In this way, diseases can be contained and the population of wild animals can be protected. 
Some diseases can be detected at a distance, but for others you have to look at the animals up close to see possible signs. For example, Jon explains that a circular trail indicates an animal that has been affected by chamois blindness. You have to react quickly to break the chain of infection and contain the disease. In this context, cooperation with the hunters is of immense importance, as they can provide clues about the whereabouts of the animals.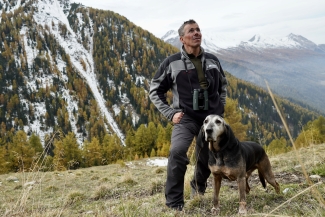 Regulation of the wild population
Regulating the wild population is important, among other things, to protect the forests from excessive browsing by wild animals. In this way, the protective forest, which protects the population from natural hazards, can grow and become denser. During the respective hunting season in autumn, Jon is particularly often out in nature to be able to react in case of incidents with wild animals and to stand by the hunters if the situation demands it. Chamois and rock deer in particular often retreat into the high mountains - a challenging terrain to track animals. In nasty weather, this challenge should not be underestimated and teamwork is highly relevant.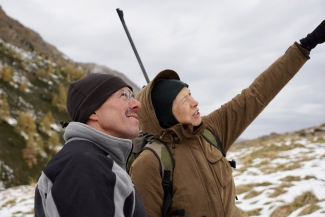 When planning the hunt, it is a prerequisite that the population of the individual wild animals is recorded. In order to define this population, Jon organises wildlife counts in spring, in which hunters, foresters and farmers in the valley also participate. In coordination with the neighbouring Vinschgau Valley and the Office for Hunting and Fishing, the number of wild animals present is then estimated as best as possible and the shooting plan for the hunting season is determined.