See Sta. Maria Val Müstair
Lai da Rims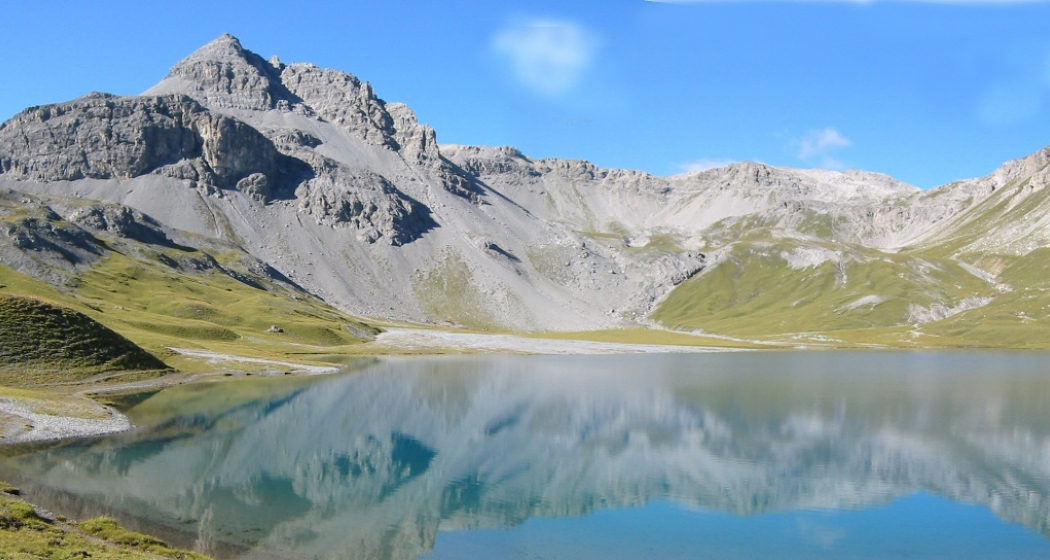 A jewel in the midst of magnificent mountain scenery - the Lai (lake) da Rims.
Description
From the PostBus stop in Sta. Maria, head into the valley. At the end of Sta. Maria, before the bridge, the forest road leads to the left from La Bos-chetta in the direction of Val Vau and Tschuccai. At Las Clastras follow the alpine road in the direction of Val Mora and admire the imposing Lai da Rims waterfall opposite, the path leads past Alp Praveder to Döss Radond. Proudly waiting for us is Piz Praveder after Val Döss Radond with the ascent to 2,763 m above sea level. One of the most beautiful mountain lakes with crystal clear water appears, the Lai da Rims at 2'396 m above sea level. Enjoy the unique view: the outer Val Müstair lies in front of us, behind us the Val Mora with the Piz Turettas, in front of us on the right the Piz Umbrail, 3'033 m above sea level, our "competitor" namely. From there, the Lai da Rims can also be reached. Resting on the mountain lake delta and enjoying the idyllic spot is a must.
The descent into the valley zigzags steeply in an easterly direction along the Val Madonna. After crossing the Aua da Rims we reach Tschuccai, and follow the alpine road Spi da Vau. After the fork of the trail, the path leads towards Valchava, passing the lime kiln "Chalchera". This hiking section is part of the "4 elements hike - Senda trafögl". From the edge of the forest it is not far to the PostBus stop Valchava, cumün.
In addition: Hearty little mountain lakes, natural valleys and alps rich in views - the vacation region Val Müstair has a lot to offer. We reveal our absolute insider tips at val-muestair.engadin.com/secret-tips, but pssst...!