Höchstgelegener Arvenwald Europas und Passüberschreitung: S-charl – Lü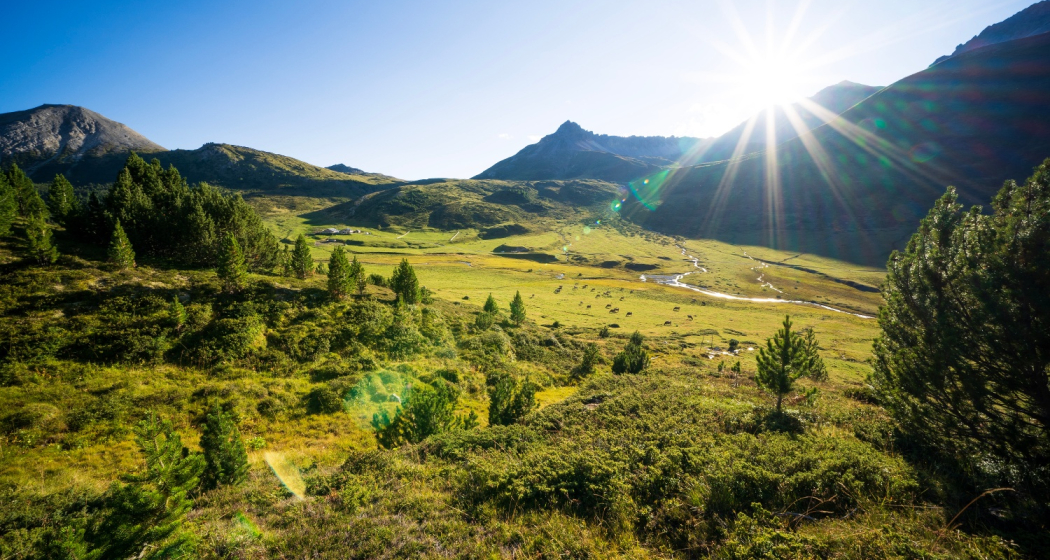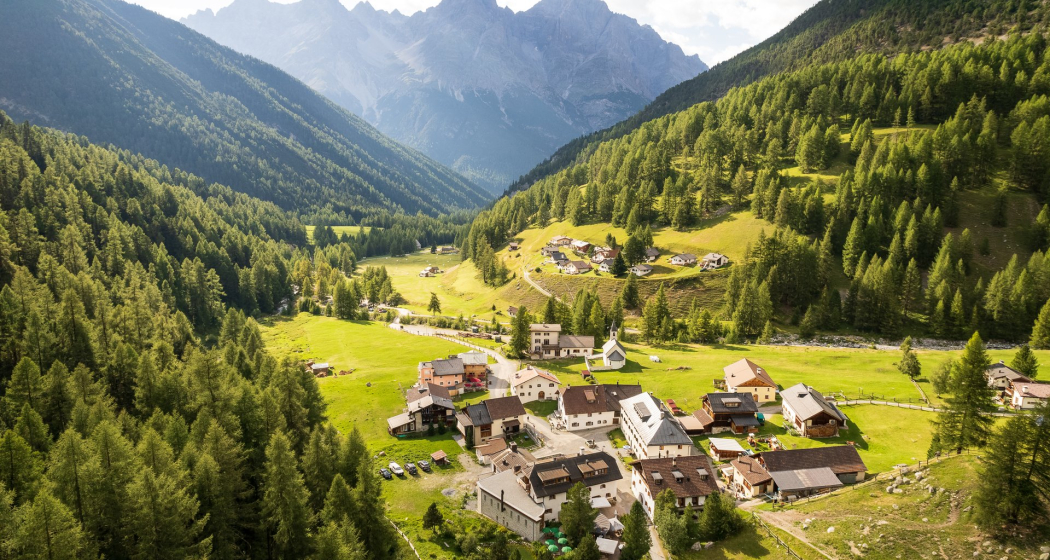 Show all 4 images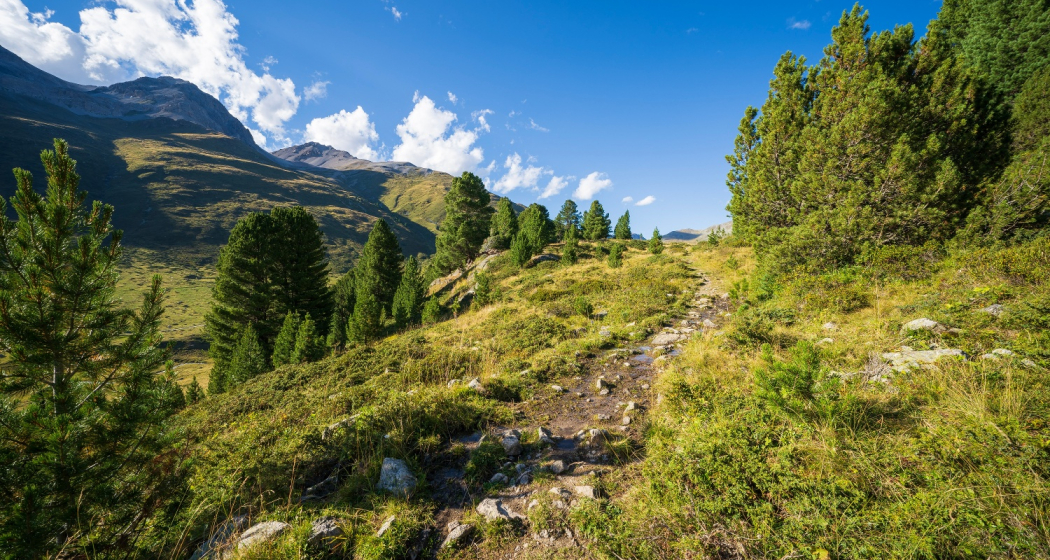 Pleasure tour through the highest pine forest in Europe and over alpine meadows with only a few steep ascents and descents. Also suitable for beginners.
Coordinates
46.715514, 10.334277
Description
The tour begins in the secluded, former mining village of S-charl, which is located in a side valley near Scuol. The history of mining can be experienced through the small museum at the entrance to the village as well as several ruins in the area. From there we head towards God da Tamangur, the highest pine forest in Europe. The rooty and winding trail leads through the dense forest with its partly old trees. Little by little, the valley opens up with a magnificent panorama and the view falls on Alp Astras, which invites you to stop for a bite to eat. From there we continue to the Costainas Pass, the last effort of the day. In Val Müstair, a small mountain valley, located in the very southeast of Switzerland, close to South Tyrol, the tour ends in Lü, a small mountain village.
Geheimtipp
In S-charl, it is worth visiting the Mining and Bear Museum
The two inns in S-charl as well as the Alp Astras-Tamangur and Alp Champatsch invite you to enjoy
Directions
(Scuol - S-charl Postbus) - S-charl - God da Tamangur - Alp Astras - Fuorcla Funtana - Minschuns - Alp Champatsch - Lü
The tour starts in S-charl, which we reach from Scuol by post bus. After we have filled our water bottles in the village fountain, we follow the alpine road towards Alp Astras for about 4 km, always accompanied by the murmur of the Clemgia stream. At the bridge at P.2019 we stay on the right side of the stream and follow the hiking trail to Alp Tamangur Dadora and continue through the God da Tamangur, the highest pine forest in Europe, to Alp Astras. Instead of taking the path to the Pass da Costainas, the direct route to Lü, we follow the path that leads uphill behind the alp.
After a short climb we reach the plain of Plan Mattun, where the marmots greet us with whistles. We continue to the Fuorcla Funtana da S-charl, the transition to Val Müstair. Through the Minschun ski area we descend to Alp Munt. Here we turn left into the alpine road to the east, which we follow to P.2245. From here you have a beautiful view of the Ortler and the valley. We take the easy-to-walk single trail to Alp Champatsch. Here we can enjoy a cool drink and fine alpine cheese before we tackle the last 3 km almost flat to Lü.
From Lü the post bus takes us down to the valley or if you haven't had enough yet, follow the hiking trail to Tschierv (4km).
Directions
Public Transport
With the Rhaetian Railway to Scuol-Tarasp station
By post bus from Scuol to S-charl