Fascinating wildlife
Species promotion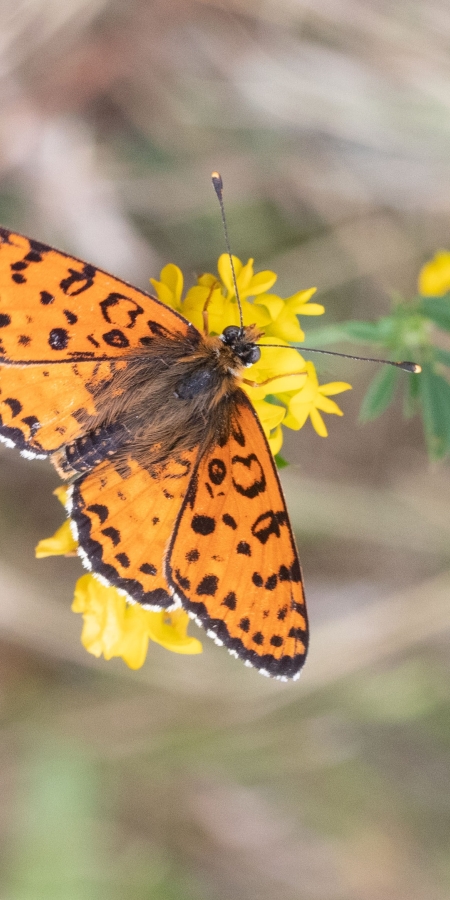 With targeted measures, certain species in Val Müstair are promoted by the nature park. Most of these are species for which Switzerland and the canton of Graubünden bear a special responsibility. The nature park bases this on a list of so-called «action species».
The dark bee (Mellifera mellifera) is an old bee breed that is very well adapted to the habitat conditions in mountain areas. The dark bee is increasingly being displaced by other bee breeds and threatened by cross-breeding with other bee breeds. As a result, an important genetic resource is being lost. In Val Müstair, a group of six beekeepers has committed itself to breeding the dark bee. The Nature Park supports this group in maintaining a pollination station and in the pure breeding of the dark bee.
Enhancement of butterfly allotments
Between the national border and Sta. Maria, agricultural use on the south-facing, dry slopes has created a hotspot of biodiversity over the centuries. 83 of the 212 species of butterflies found in Switzerland, including the very rare (Chazara briseis), can be found here in a very small area. However, the Allmend pastures are in danger of becoming overgrown, which threatens the biodiversity in this area. Together with the farmers, the forestry office and other stakeholders, the nature park is working to keep the valuable areas open. This benefits not only many heat-loving and light-demanding animal and plant species, but also agriculture.
Promotion of farmland birds
In summer 2020, the Biosfera Val Müstair, together with the Swiss Ornithological Institute and volunteer ornithologists, carried out a mapping of farmland birds in Val Müstair. The survey showed where the particularly important habitats of various bird species are located and what measures need to be taken to protect them. Together with the agricultural advisory service, the measures will be prioritised in a next step and will be included in the advice given to farmers for networking projects.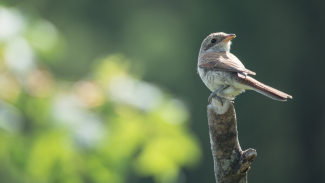 Action Plan for the Alpine Long-eared Owl
The Alpine Long-eared Bat (Plecotus macrobullaris) is a highly endangered bat species that occurs in Val Müstair. On behalf of the Biosfera Val Müstair, the Bündner Fledermausschutz has developed an action plan for the protection of the Alpine Long-eared Bat. The implementation of this action plan and the closing of knowledge gaps are being tackled by the nature park together with the bat protection. Through these and other measures, the nature park is committed to the welfare of these endangered and fascinating animals.