Culinary treasure hunt
Savurando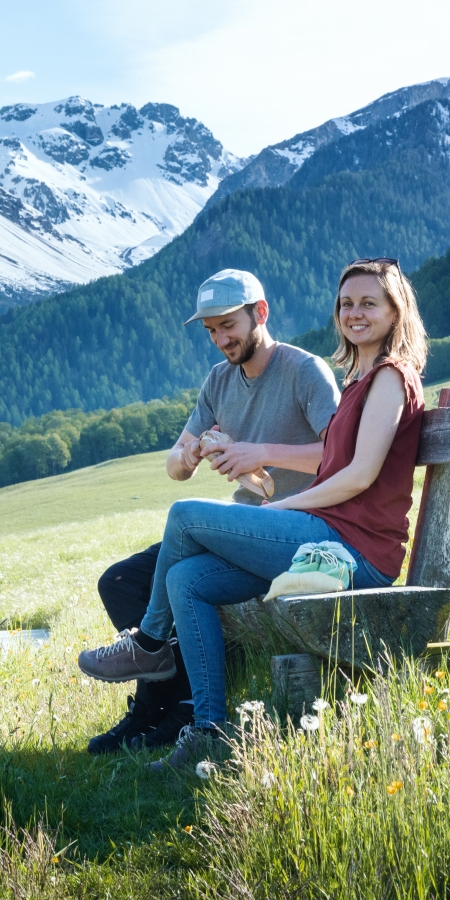 An ideal way to discover the nature park with all your senses is the culinary treasure hunt «Savurando». It contributes to the preservation of the unique landscape and its regional specialities.
Fun, excitement and enjoyment
On this treasure hunt you follow puzzling clues to discover and enjoy the culinary treasures in Val Müstair. You will hike through varied landscapes, along sneaky paths through sgraffito-decorated villages and pass the most beautiful sights. Along the way you will get to know local producers and learn interesting facts about the origin of the products. The treasure hunt is best completed in small teams of 2-5 people and is therefore ideal for couples, friends, families, clubs and companies.
Seven regional specialities, a hot meal, two drinks, small gifts and an exciting experience await you!
Aline Oertli Head of Offer Development, Biosfera Val Müstair
Bookable from 3.7. – 14.10.2023, except 1.8. and 15.8.2023

Start: Hotel Helvetia (Müstair), Monday to Saturday between 9:00 and 12:00

Duration of the treasure hunt: approx. 4-6 h (8 km, pure hiking time approx. 3 h)

Up to 9 people can buy tickets online or at the Hotel Helvetia and start immediately, from 10 people onwards registration is required: Hotel Helvetia, Tel. 081 858 55 55.

There is an analogue version with puzzle sheets and a digital version for the smartphone – with somewhat trickier puzzles and interactive elements.

Take along: Clothing suitable for the weather, good shoes, rucksack, drinks bottle and appetite.

The treasure hunt is not a round trip, but you will still get back to the starting point easily and comfortably

Children only accompanied by an adult, children under 6 are free and can join in the feasting with their parents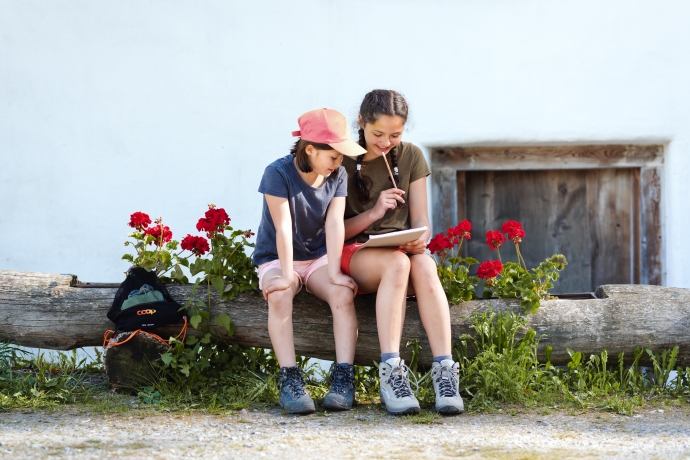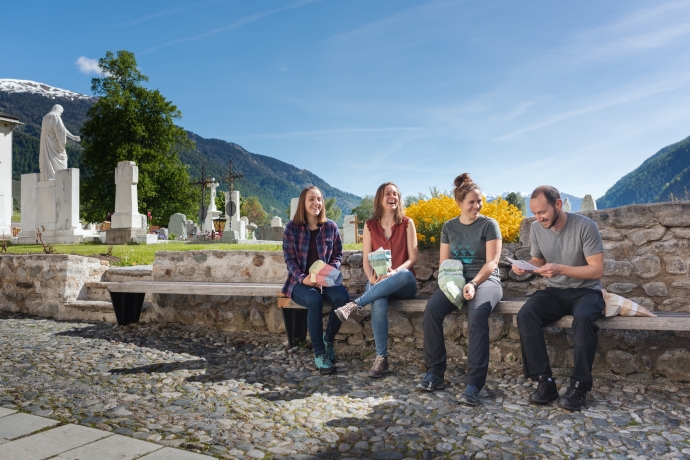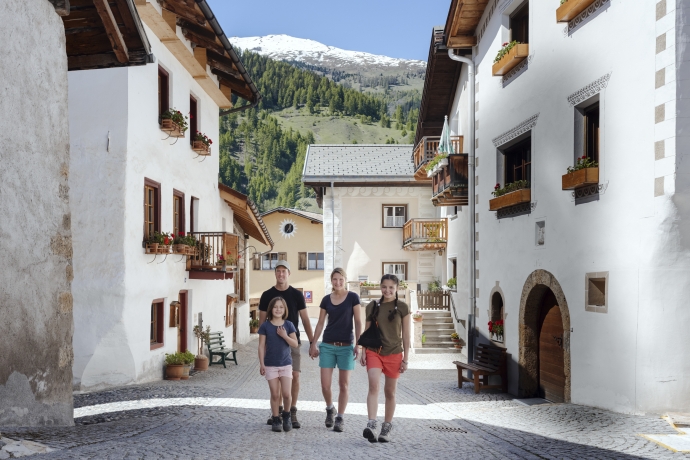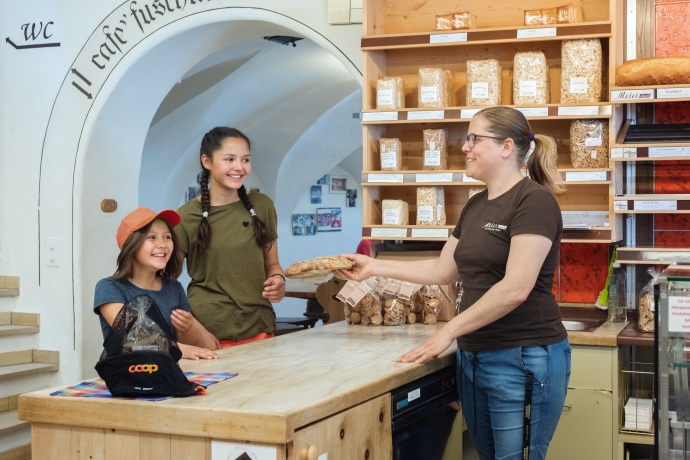 Show all 5 images