Lift operating times & ski ticket prices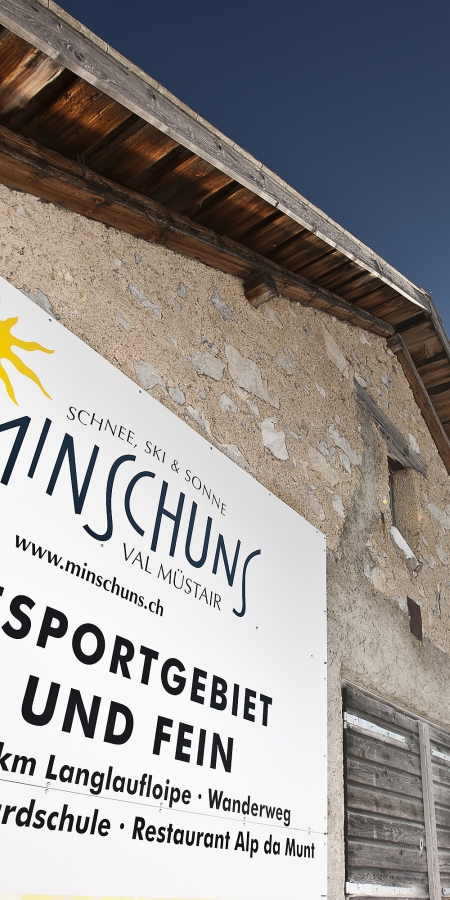 Snow sports fun is guaranteed on the 25 kilometres of pistes in the Minschuns ski area. Here you can get an overview of the operating hours and the ski ticket rates.
Operating hours of the ski lifts
The winter season 2023/24 starts on 22 December 2023 and ends on 17 March 2024.
| Day tickets | | | |
| --- | --- | --- | --- |
| | Purchase between 09.15 – 11.00 h | Purchase from 11.00 – 13.00 h | Morning/afternoon ticket |
| Children | 30.00 | 27.00 | 24.00 |
| Youths / Seniors | 37.00 | 33.00 | 30.00 |
| Adults | 42.00 | 38.00 | 34.00 |
| Day tickets | | Children | Youths / Seniors | Adults |
| --- | --- | --- | --- | --- |
| | Purchase between 09.15 – 11.00 h | 30.00 | 37.00 | 42.00 |
| | Purchase from 11.00 – 13.00 h | 27.00 | 33.00 | 38.00 |
| | Morning/afternoon ticket | 24.00 | 30.00 | 34.00 |
| Multi-day tickets | | | | | | | |
| --- | --- | --- | --- | --- | --- | --- | --- |
| Days | 1 | 2 | 3 | 4 | 5 | 6 | 7 |
| Children | 30.00 | 58.00 | 84.00 | 107.00 | 128.00 | 144.00 | 155.00 |
| Youths / Seniors | 37.00 | 72.00 | 103.00 | 132.00 | 157.00 | 178.00 | 192.00 |
| Adults | 42.00 | 81.00 | 117.00 | 150.00 | 179.00 | 202.00 | 218.00 |
| Multi-day tickets | Days | Children | Youths / Seniors | Adults |
| --- | --- | --- | --- | --- |
| | 1 | 30.00 | 37.00 | 42.00 |
| | 2 | 58.00 | 72.00 | 81.00 |
| | 3 | 84.00 | 103.00 | 117.00 |
| | 4 | 107.00 | 132.00 | 150.00 |
| | 5 | 128.00 | 157.00 | 179.00 |
| | 6 | 144.00 | 178.00 | 202.00 |
| | 7 | 155.00 | 192.00 | 218.00 |
| Annual tickets | |
| --- | --- |
| Children | 220.00 |
| Youths | 275.00 |
| Seniors | 310.00 |
| Adults | 350.00 |
| Annual tickets | Children | Youths | Seniors | Adults |
| --- | --- | --- | --- | --- |
| | 220.00 | 275.00 | 310.00 | 350.00 |
Seniors born 1959 and older

Young people born in 2007 or later with apprentice or student card

Children 7 – 15 years, born 2008 – 2016