Christmas tips
Gift ideas Val Müstair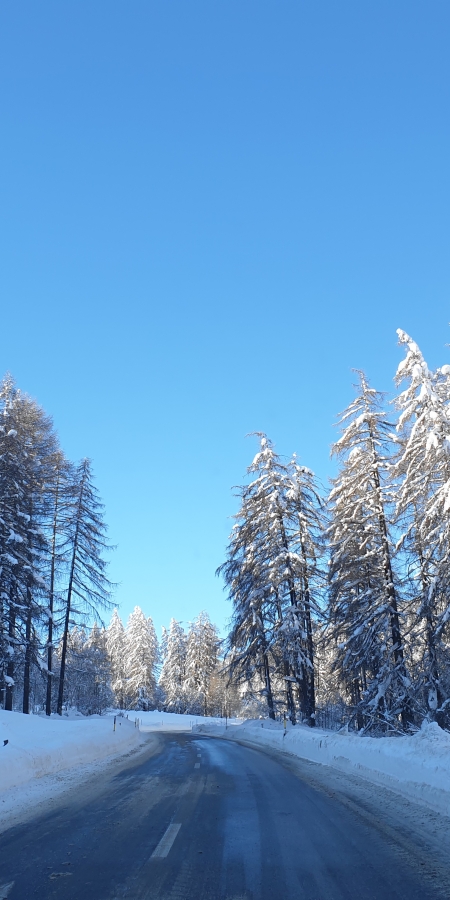 The Advent season begins and Christmas is not far away. Are you looking for the perfect gift for your loved ones? Then let yourself be inspired by our gift ideas from Val Müstair.
With the Val Müstair voucher you give your loved ones happy moments. With the voucher2mobile app, the person receiving the gift always has the voucher conveniently with them, which is a great advantage. Because the Val Müstair voucher is accepted as a means of payment at over 200 redemption points in Val Müstair, Lower Engadine and Samnaun.
Gift packages monastery St. Johann
The gift packages with fine delicacies from the monastery St. Johann are available in different variations and sizes in the online store or in the monastery store.
Give your body a time out and relax with a singing bowl massage. This massage is a very effective deep relaxation method in which the singing bowls are placed on the clothed body and made to vibrate by gently striking them.
Fine homemade truffles in boxes of 12 or 20, made with full cream from Chascharia Val Müstair.
Wellness massage vouchers
Do something good for your body so that the soul feels like living in it.
SAVURANDO – The culinary treasure hunt
The culinary treasure hunt leads participants into the heart of the Biosfera Val Müstair Nature Park and lets them discover delicious specialties and local producers by solving exciting riddles. Give away fun, excitement and enjoyment for young and old!
Personalized vouchers can be ordered by mail or by phone from:
aline.oertli@biosfera.ch / Tel. +41 81 851 60 77
Vouchers - Handmade - diff. specialties
Vouchers, handmade sewing things, div. specialties as well as homemade teas and Guetzli. Direct sale at "La Cuort" in Müstair or order by phone (+41 81 858 56 56) or by e-mail to lacuort@bluewin.ch
Snowshoe tours / Hikes / Guided village tours / Carvings
Orders: From Severin Hohenegger, tel. +41 79 228 31 64 or under severin.hohenegger@gmail.com