On the trail of nature
GEO Nature Day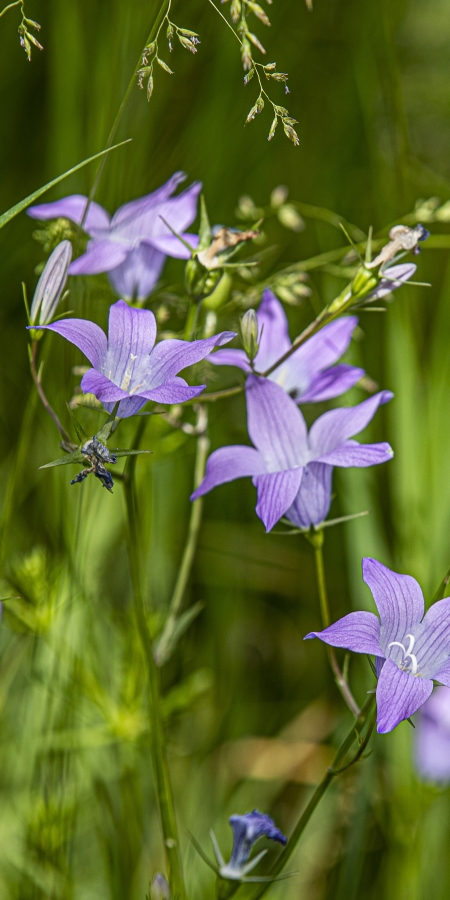 On the GEO Nature Day, which takes place every two to three years, researchers, botanists and zoologists take a closer look at the native flora and fauna of Val Müstair for 24 hours. The results are intended to show what grows and thrives on our doorstep.
Only what we know and understand will we respect and protect.
Motto of the GEO Day
During the last GEO Day on 14/15 June 2019, some exciting things came to light. The 30 or so experts who took part identified a total of 1,324 species of fungi, animals and plants around Müstair. Among them were some first records for Graubünden and the Val Müstair, such as the beetle species spotted tooth weevil (Thamiocolus signatus) and sessile flea beetle (Dibolia rugulosa) as well as the common club wasp (Monosapyga clavicornis) or the brook foamwort (Cardamine rivularis). Examples like these demonstrate the richness of species in the Biosfera Val Müstair.
Other species have been rediscovered after a long time. For example, two of these «lost» species were found more than 80 years ago (Lesser Meadowsweet) and 100 years ago (Rock Goosegrass). The last specimens of the butterfly species Heliodines roesella were collected in Graubünden about 100 years ago. On GEO Nature Day 2019, it was now reported for Val Müstair for the first time. This shows how valuable events like GEO Nature Day are. The diversity of flora and fauna would otherwise remain hidden.