Museum Sta Maria Val Müstair
Museum 14/18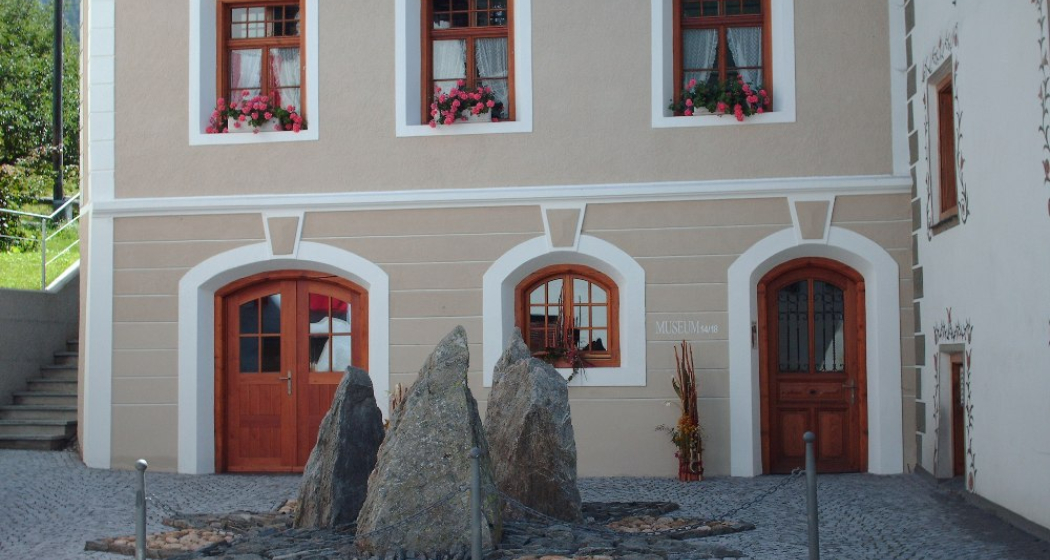 Museum 1914 / 1918 Stelvio – Umbrail in Sta. Maria. War history information centre on the Stilfserjoch and the importance of the Swiss border occupation during the First World War. Information under
www.stelvio-umbrail.ch/
Description
Museum 1914 / 1918 Stelvio – Umbrail in Sta. Maria. War history information centre on the Stilfserjoch and the importance of the Swiss border occupation during the First World War. Information under www.stelvio-umbrail.ch/
On request guide tours are also carried out.
Opening hours
In the summer months: Tue, Fri 5.00 pm to 6.30 pm
For groups on request.
Directions
Public Transport
Sta. Maria Val Müstair, posta
Contact
Museum 14/18
Chasa Plaz, 7536 Sta. Maria