Tradition meets future
Flax cultivation in Val Müstair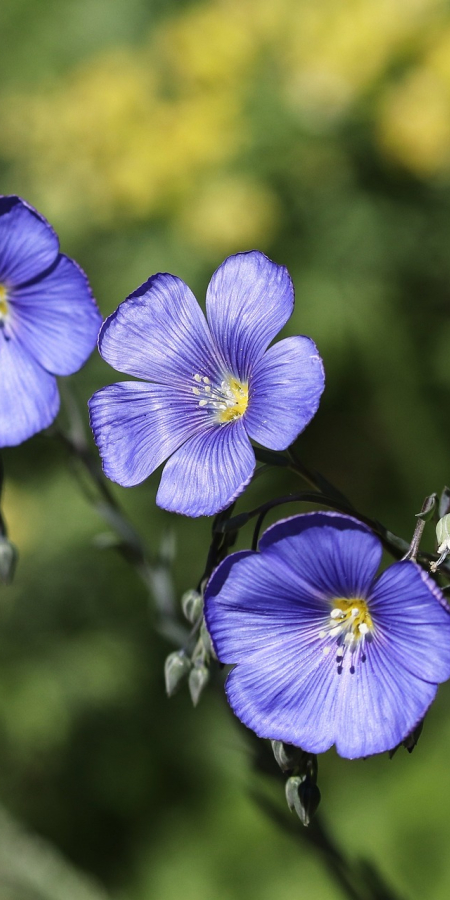 Flax, an old tradition in Val Müstair, is experiencing a renaissance. The re-cultivation of flax in Val Müstair is not only an important step towards sustainability, but also a benefit for the biodiversity of the region.
Flax returns
The project idea
In the Val Müstair, flax was once cultivated and processed. In the future, the flowering flax fields should once again be part of the cultural landscape of the valley. For this reason, the Biosfera Val Müstair has initiated the re-cultivation of flax in Val Müstair. In addition to cultivation and processing, knowledge about this cultivated plant is collected and attention is drawn to local textile production processes. Together with the hand weaving mill Tessanda, the nature park is committed to the promotion and resumption of traditional flax processing.
Things are moving forward
In 2022, Janic Andrin Spinnler and Maisha Joss cultivated about 100m² of flax for the first time on behalf of Biosfera Val Müstair and harvested it in October. For the year 2023, a second farmer, Jachen Armon Pitsch, could be won for the project idea. Together with two private growers, about three acres of flax will be cultivated in Val Müstair in 2023.