News 02.08.2021
Current situation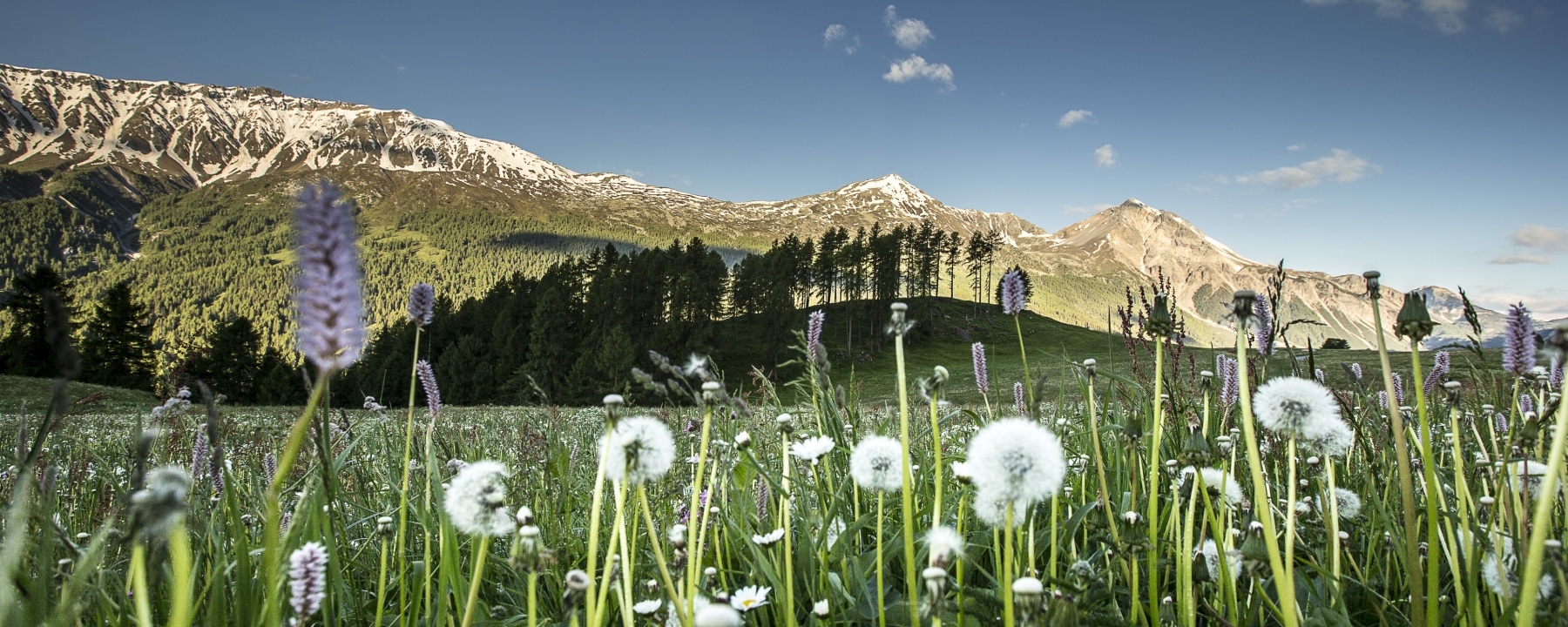 Information for our guests on the current situation regarding coronavirus in Val Müstair.
Status: 2 August 2021
Chars giasts, esteemed guests
Below you will find the most important information and regulations in connection with the coronavirus. All measures are aimed at reducing new infections with the virus.
For questions about your booking, please contact your host directly. General booking enquiries can be made in our Online-Shop.
Meetings with family and friends are permitted with up to 30 people indoors and up to 50 people outdoors. It is recommended to be tested for Corona before meeting.
Restaurants
The restaurants are open. It applies.
From 26 June, any number of people can sit together at one table. In indoor areas, seating is compulsory during consumption. Guests must keep the distance between groups. One person per group gives their contact details. The mask must still be worn except when guests are seated at the table.
Until 25 June, the following also applies:
indoors max. 4 persons per table, on terraces max. 6 persons per table, exception: parents with children
the contact details of all guests are collected
Public events such as public viewings or concerts are permitted in catering establishments (up to 100 persons inside, up to 300 persons outside). All regulations that apply to catering establishments must be complied with.
Discos and dance halls are still closed.
Tourist offer
Offers such as wellness and leisure pools (until 25 June: 15 m2/person), museums, libraries, the outdoor and indoor areas of leisure businesses and sports facilities as well as sports and fitness centres are open.
Shops
The shops are open.
Events
From 26 June applies:
Events with certificate: Without mask, without restrictions
Events to which access is restricted to Covid-certified persons are now no longer subject to restrictions, not even for large events.
Events without certificate
For events without Covid certificate applies:
When the audience is seated, a maximum of 1000 visitors can attend - inside and outside.
When people are standing or moving around, a maximum of 250 visitors can be admitted inside and 500 outside.
The capacity of the venue can be used up to two thirds - indoors and outdoors.
Inside, masks are compulsory and consumption is only permitted in the restaurant areas.
Masks are not compulsory outdoors.
Under this overview you will find all the holiday tips that you can currently experience in our region while observing the protection measures.
Obligation to wear masks in publicly accessible indoor and partly outdoor areas
In Switzerland, wearing a mask is compulsory for people aged 12 and over in indoor areas accessible to the public. In restaurants and bars, guests are only allowed to take off their masks when they are seated at a table. The obligation to wear a mask also applies to public transport and mountain railways. It remains important to keep a minimum distance of 1.5 metres and to observe the hygiene rules in order to prevent new infections by the corona virus. 
Details can be found in the protection concept of the municipality
Covid-19-Tests im Val Müstair
You can find an overview of the various test options here. On the website of the Federal Office of Public Health you can also do a corona check, which helps you to assess whether a test is useful.
Getting to Val Müstair
Travelling to Val Müstair is basically possible without restrictions. Certain restrictions apply to countries and regions (source: Federal Office of Public Health) where virus variants of concern for Switzerland are widespread. For further information, please refer to the website of the Federal Office of Public Health.
Please note any restrictions in your country of origin for your journey home from Switzerland.
Behavioural recommendations of the Federal Office of Public Health
The recommendations of the Federal Office of Public Health regarding keeping a distance and hygiene still apply.
Clean & Safe - Your health is important to u
The establishments have a protection concept with concrete measures to protect guests and employees and to enable them to have a pleasant stay. This is communicated with the new Clean & Safe label of the Swiss tourism organisations.
We also participate in the Clean & Safe label with the protection concept (PDF) of the guest information.
Fin bainbod - see you soon!
We look forward to welcoming you to the Val Müstair holiday region and wish you unforgettably wonderful holidays already today.
Your team of the holiday region Val Müstair