Learn interesting facts through play
Hiking on themed trails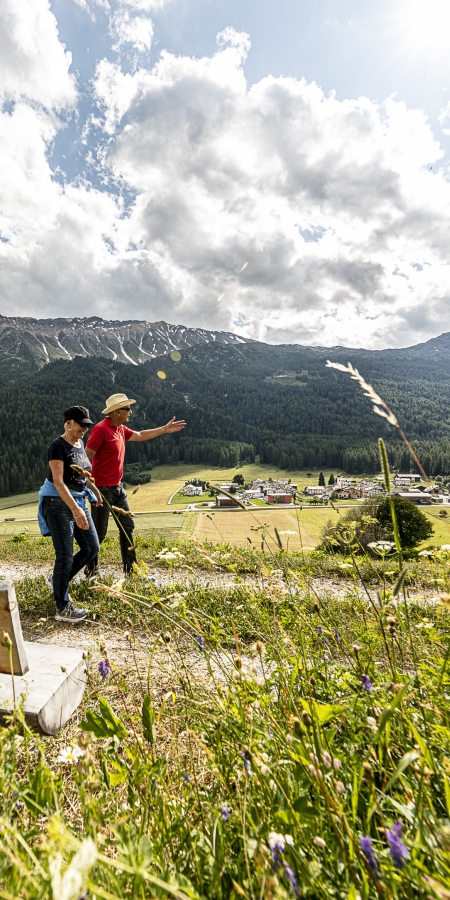 Dive deeper into the nature park and learn more about the valley and its special features.
Chatscha Jaura - Scavenger Hunt
Would you like to get to know the nature park from a previously unknown side? The scavenger hunt «Chatscha jaura» shows how sustainability is lived in the valley.
A la riva dal Rom - on the shores of Rom
Varied hike along the free-flowing main valley river, along magnificent and largely untouched floodplains along the Rombach. The accompanying brochure «A la riva dal Rom - a river writes history» provides exciting insights into the eventful history, the special habitats and the legends surrounding the Rombach.
Promenada William Wolfensberger
A panoramic promenada with five benches with poems and stories by the poet-pastor William Wolfensberger about the Val Müstair.
Flower Walks - botanical foray along the Rom Trail
With the Flower Walks app, you can turn the Tschierv - Sta. Maria section of hike 801 «A la riva dal Rom» into a botanical foray!
Bear theme trail «senda da l'uors» near Fuldera
On the leisurely walk in the valley floor of the beautiful Val Müstair, four hand-carved bears tell amazing bear stories